Product Overview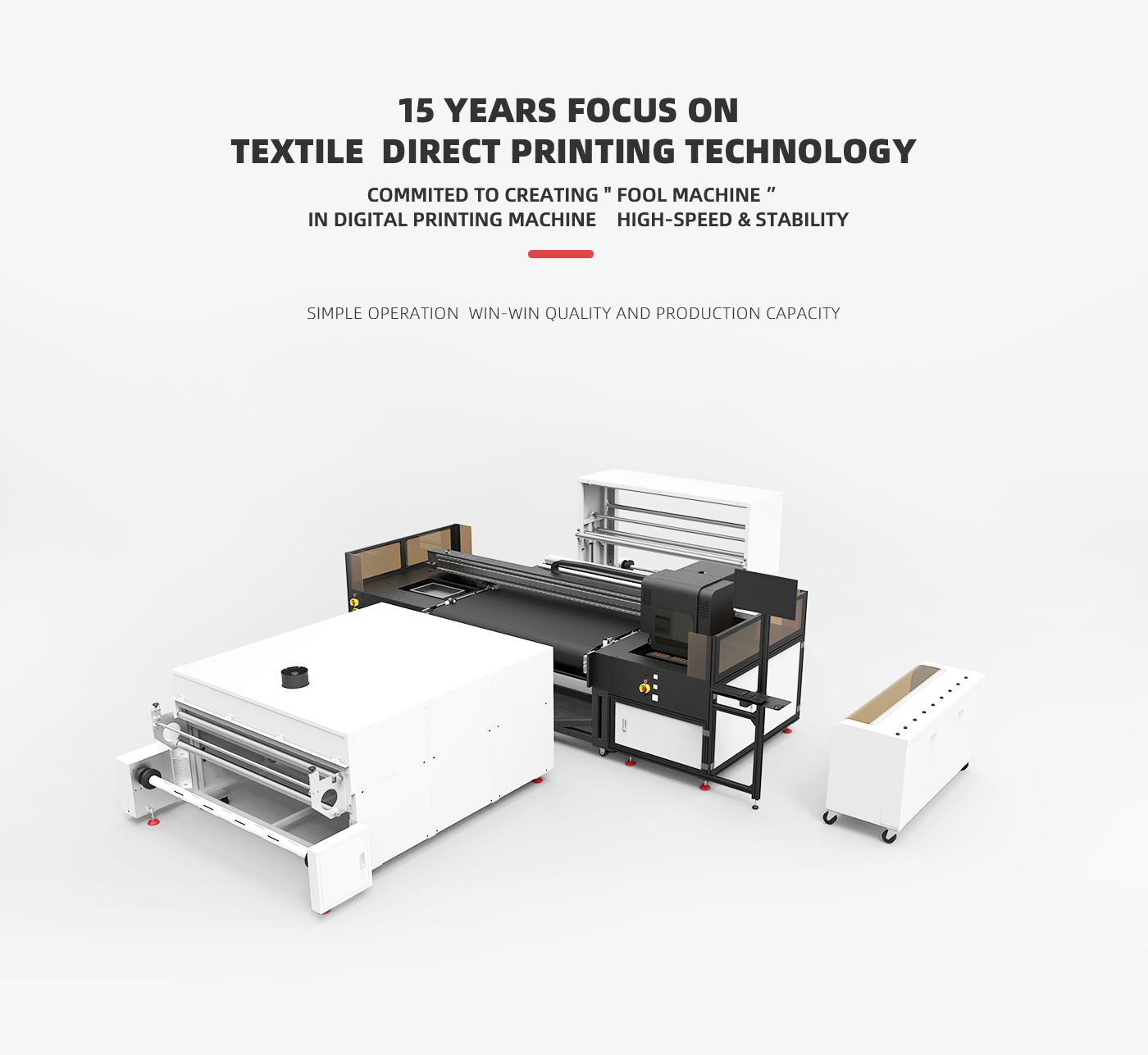 Product introduction
Digital printing machine can be used for small batch production without screen version , and the printing requires less ink, which can reduce the use of water resources, reduce the environmental burden of drainage treatment, and the environmental superiority is highly accepted. Concerned, as an environmentally friendly printing method that meets the needs of the times, it is expected. In various digital printing machines, the digital printing machine can print directly on textile .
Main products
Digital Belt Printer , High-speed Digital Printer, Digital Carpet Printer , Small Belt Printer, Digital Paper Printer
Funcational Characteristics
1.Printing Control System
Manual lifting carriage, print head can manual moisturizing after outage . Professional textile printing RIP software :NEOSTAMPA / TEXPRINT. Intelligent sensor system:
Automatic fabric feeding system,
Fabric thickness detection device,
Preventing fabric from involving in washing tank device,
Drying and printing synchronization system.
Automatic fabric taking up system.
2.High Precision Belt Moving System
Large diameter rollers for high-speed digital printing machines. Efficient and stable belt anti-deviation system. Precise moving step control.
3.Precision , Strong & Stable Structure
Steel beam, double linear guide rail, carriage moving precise and smoothly ,low noise. High-precision baseboard plate for print heads, fast & convenient for installing and replacing the print head . Precision 0.001mm.
The Process Flow
Process One: Reactive , Disperse , Acid

Process two :Pigment